Home | Gifts | Body
Welcome to our unique Handmade Boutique.
Find us at 224 Jones Road, Bellbird Park Qld
Shop Front Open Hours
Monday - Wednesday via appointment
Thursday 9am - 3pm
Friday 9am - 3pm
Saturday 10am - 3pm
Sunday via appointment
Soy Candle
Elim&Co is the cutest little shop around and my go-to for pretty handmade candles. The quality is amazing. Jess and her mum always treat you like a friend whose come in for a visit.
- Josie
From $16.00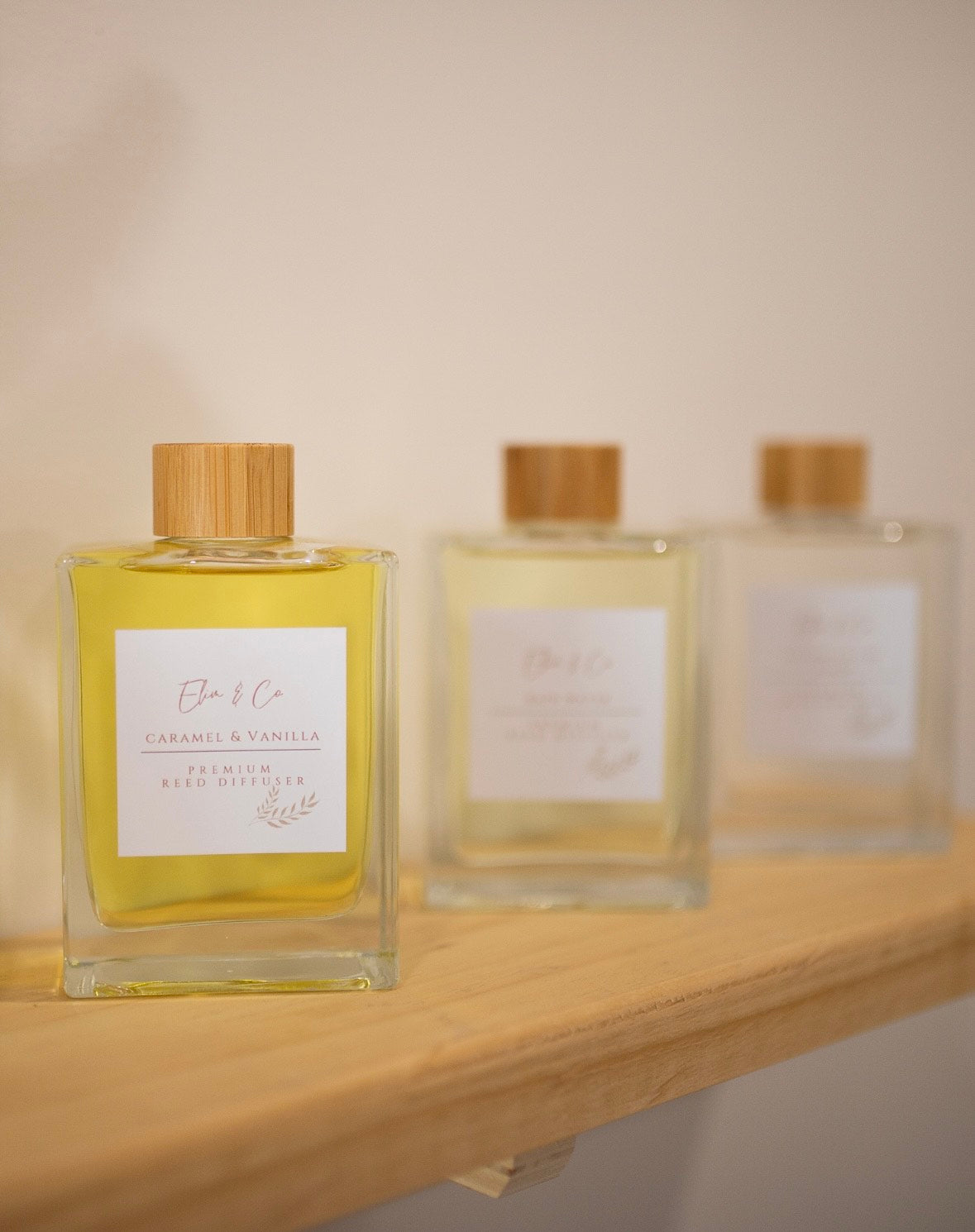 Premium Reed Diffuser
Thank you Elim&Co for providing amazing reed diffusers! Thai Lime & Mango and Lemongrass are my favourite scents. The fragrances are refreshing, crisp and of high quality lasting much longer than any other diffusers I have purchased. I also love that I can easily get refills. Thanks Jess & Lynne x
- Jayde
$29.95
Gift Packs
Elim and Co. truly nails the art of personalisation with their gift boxes! Jess ensures an efficient process that delivers beautiful packages that never fail to impress. The moment the box is opened, an enchanting scent fills the air, adding to the magic. With a wide range of options, there's something special for everyone!
- Holly
From $29